New Galmudug MPs Sworn into Office
Hasan Mohamoud Hail Selected as Speaker of Parliament Again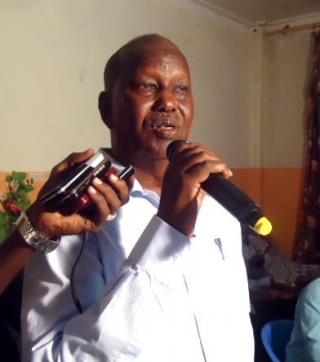 Only two days before the August 1st presidential election for Galmudug, a state in Somalia's central region, 25 new parliament members were sworn in despite recent mounting tension over the issue.
The new parliament members were selected by the traditional elders of sub-clans who share control of Galmudug state, as is custom in the region.
"Yes Galmudug's new parliament members took their oaths today and the lawmakers promised they would be honest in their duty," Galmudug's Internal Security Minister Ahmed Baasto told Somalia Report after meeting concluded.
"The new lawmakers selected a speaker of parliament and two deputy speakers. There are 25 lawmakers, but only 20 attended. One was sick and four still need to complete their paperwork from the elders. Two people ran for speaker, Hassan Mohamoud Hail and Mohamed Huseen Tahliil, but Hassan Mohamoud Hail was re-elected because he got 18 votes from 20 lawmakers in attendance," Minister Baasto added.
Mr. Hail served as the speaker during President Alin's administration. He is educated and well known in the region.
Mohamed Abdi Ruush was selected the first deputy speaker while Shiekh Ali Mohamed Axmed Nuur was voted to be the second deputy speaker.
Elders from the sub-clans who shared control of Galmudug state attended the meeting as well local officials and those from the current administration.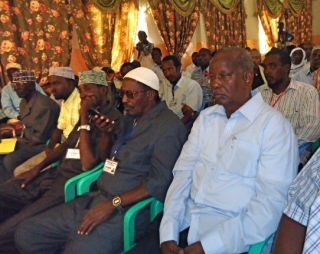 This was one step in Galmudug's electoral process and on August 1st, parliament is due to elect a new president.
"Today (Monday) the new parliament members selected the speaker of parliament and tomorrow (Tuesday) insha'allah parliament members will listen to the speeches of the presidential candidates. On Wednesday August 1st, parliament will elect the next president of Galmudug," Minister Baasto told Somalia Report.
At least eight presidential candidates are running for Galmudug's top job, but the current president won't be one of them. Late this evening, officials told Somalia Report that President Alin would not run for president again due to health concerns.
Somalia Report will follow Galmudug's election developments.