Feature
Despite Pirates and International Naval Patrols, Fishermen Doing Well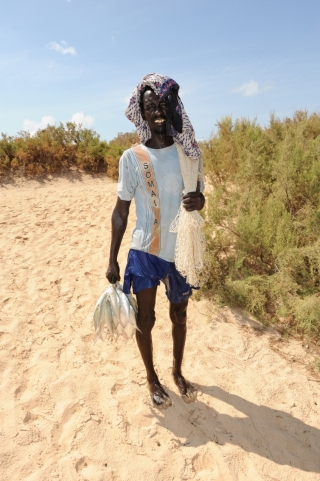 Fishing has long been a livelihood for the people of Somalia, due to its 3,300 km coastline along the Indian Ocean and Gulf of Aden. Hamarweyne district in eastern Mogadishu, which serves as a popular fishing market, reported increased activity in recent months despite threats to fishermen from pirates, increased naval patrols, and illegal trawlers.
Hasan Ahmed Omer, deputy manager of Sunrise Restaurant (branch one) in the Hamarweyne Hotel at Via Roma, told Somalia Report that he spends at least $250 on fish per week for his customers and his net revenues are $130.
"We make our customers beef, chicken and fish, but lately our residents mainly demand fish. In December of last year we bought one kilogram of fish for 100Sh ($4.50) but now it is between 60 to 80Sh ($2.70 - $3.64)," Hasan explained. "It is less expensive so people now eat more of it. Now you can see several women roasting fish at night in Mogadishu's roads such as Via Liberia, which it connects to the Maka Al-mukarama to Villa Somali."
In 1989 the former Somali government estimated approximately 32 types of fish were available in the Somalia's territorial waters. Today it is unknown what types of fish are available, but one vendor explained what he catches on a regular basis.
"Most Somali people catch and cook popular fish called 'Jedar', 'Safiti', and 'Yunbi' which are the most expensive types of fish and the ones people like to eat the most. 'Danberi', 'Safiti', 'Tartabo', 'Kibili', and 'Qajar' are less expensive," Abdi Shakur, a 47 year old fisherman in Hamarweyne, told Somalia Report.
"Today, when we went out on our large boats, we caught 25 Jedar and more than 46 Danberi in the Indian Ocean. We sold them all to restaurants and civilians," he added.
Researchers at Benadir University linked eating local fish to healthy living.
"The benefits of fish oil are in vitamin A, fish-liver oils. It essential for the health of the eyes structure and functions of the cells of the skin and mucous membranes. Vitamin D from fish oil is essential and helps with memory. Local fish is believed to be healthier and more reasonably priced than the imported fish," Dahir Ahmed Warfa, a bio-chemistry lecturer and second deputy director of high nurse classes in Benadir University, told Somalia Report.
"All the respondents agreed that many benefits can be gained from processing fish locally," he added.
Most fishermen are busy in March and November, but lack the resources to fish effectively. Somalia's Transitional Federal Government (TFG) established programs to assist the fishermen including providing some equipment and training, according to Abdi Hakin Aden, the secretary of state minister of minerals and natural resources.
"Our ministry established and encouraged private fishing cooperatives which are engaged in fishing and marine tasks. Due to those efforts made by the TFG members and its fishing administration, the production of fish increased enormously. Consequently the fish became abundant in Mogadishu markets in March, April and November in Somalia," he told Somalia Report.
Further south in al-Shabaab controlled Marka, 100km from Mogadishu and capital city of Lower Shabelle, fishermen are also reporting a better season.
Mahad Abdi Salaam, a fisherman in Lower Shabelle, told Somalia Report how vital fishing is to the local economy.
"Fishing is the first useful thing in Marka and the efforts of residents of Lower Shabelle mainly depend on the fish meat. If the local fish is processed internally, it saves cash outflow, creates employment, and provides fresh, less pricy and healthy fish," he explained.
Threats to Fishing, Fishermen and Fish Markets
Fishermen have faced a myriad of challenges including threats from pirates who steal their boats and equipment as well as international naval patrols that sometimes mistake fishermen for pirates, according to Farah Qare, first commander of the sea force in southern Somalia.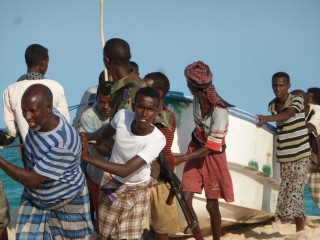 "There are several challenges due to sea criminals along the Somali coasts and security is not effective resulting in pirates, increased transportation costs, and delayed humanitarian supplies. To remedy this, there must be an end to foreign warship intervention, illegal fishing and trawling, and toxic dump. We need to form strong Somali coastguards," he told
Somalia Report.
Fishermen are not the only ones affected by challenges in the fishing industry. Bakara Market in Mogadishu was closed on Friday and several Somali policemen refused to allow patrons to enter after local businessmen complained about illegal shops in the market.
"We called for the businessmen to shift illegal shops out of Bakara within the next four days. We will be destroying illegal buildings on Tuesday morning because we will not allow people to sell fuel and Khat in the market or set up illegally. We will use bulldozers in order to clear out illegal shops in the market," Ahmed Odin, deputy chairman of businessmen in Bakara, told Somalia Report.
Local businesses are concerned this may affect them even though they sell fish, not khat.
"I fear my restaurant will be destroyed tomorrow because it is located in an illegal position and now I am preparing to move another place. Somali policemen demanded that we follow their orders and take our goods within four days," Hodan Warsame, manager of Fatxi Restaurant (branch two) in Bakara Market, told Somalia Report.
Although threats to fishermen, fish markets and the fishing industry continue in Somalia, this increase in fishing activity is finally a turn towards the positive.