Posts by MJ
Urgent Help Needed for Residents, Heath Problems Increase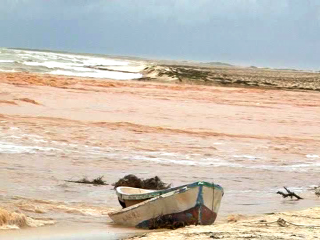 Five villages around the rural area of the Beyla district in the self-declared autonomous region of Puntland were badly affected by the rains and subsequent flooding. Hundreds of local families have lost their homes and are suffering from health problems after rains pounded the area for more than four consecutive days.
Said Antena, the mayor of Beyla district, told Somalia Report that three people died due to the rains in the last two weeks and the floods destroyed number of houses in Bacad village, approximately 50km south of Beyla. He also said urgent support is needed by the affected communities.
Dhabareey, the area's oldest elder at 101 years of age, was taken and killed by the floods as he stood outside his house.
Residents in Bacad, Dhuhun and Hagla villages said much of their livestock, weakened by the drought, were killed by the floods, when they were contacted by Somalia Report's correspondent.
Officials in Alula district said the only road that links a number of villages far from the coastal area have been blocked by the floods. The lorries cannot delivery supplies to areas which desperately need them.
Two old houses collapsed during the rain while the families were in those building. No deaths were reported, but two women were injured.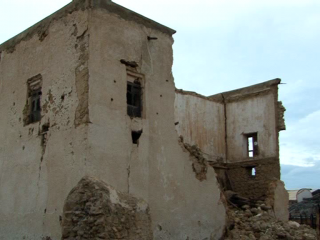 Omar Abdulahi, a member of a local NGO that works for the social affairs in Alula distrct, told Somalia Report that rains caused new environmental conditions including a lack of sanitation that can result in diseases.
On a positive note, the local residents are focusing on building many smaller dams and wells that can hold the rain water, to use it for farming and livestock during the drought season.
The rains temporarily affected the transportation from Bosaso port to other regions in Puntland. Hundreds of vehicles in Ceeldoofar and Sheerbi villages, some with passengers from Bosaso and Qardho, were ordered to stop their trip over the last week since two small bridges on the road were damaged due to the flooding.
Some sources say the road re-opened yesterday afternoon and the vehicles continued with their trip.