Posts by Abdiqani Deeq
Shabaab Suspected of Killing Refugees in North-East Kenya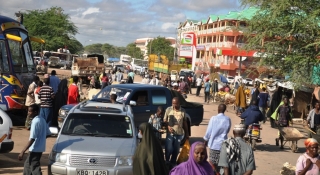 Three people were killed and one is in critical condition at Garissa General Hospital following a shooting on Friday night attack at the Jubba hotel in Garissa, north-east Kenya. The incident has been blamed on al-Shabaab operatives. A witness at the hotel, who declined to give his name out of fear for his safety, said two men armed with pistols walked up to the group and shot them.
"We don't know why they were killed and I can't imagine who is responsible for the murder, " said Mohamud Ibrahim, brother to one of the deceased.
The police have said that they are investigating, but have offered no indications of those responsible or the motive for the attack. "The police have taken the matter very seriously, there is an operation going on and we shall get those murderers," said a senior police officer in Garissa.
Relatives of the slain men say they believe al-Shabaab was responsible for the attack as a statement by one of their spokesmen, Sheikh Ahmed, had claimed two of the victims were wanted by the militants. A relative who gave his name only as Omar said that al-Shabaab are behind this attack. "It goes without saying that these are alShabaab victims, because they had fled from Somalia out of fear of attack," said Omar.
Elders from Garissa also strongly criticised the incident, and called for security operations since the attack has caused widespread panic in the town. "Nobody is safe in this town if attackers can walk freely through downtown, kill and just walk away," said Hamud Sheikh Mohamed, a local elder. He also urged the police to increase their patrols.