Posts by Mahad Omar Diriye
ASWJ Chairman Hopes for Reconciliation and Progress for Somalia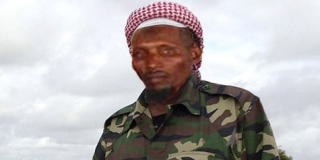 The pro-government Ahlu Sunna Wal Jamaa (ASWJ) militia has been instrumental in the ongoing operation to oust al-Shabaab militants from Somalia. They have successfully taken control of Galgadud and are believed to have a close relationship with Somalia's Transitional Federal Government (TFG). The TFG, however, has its own problems including the deteriorating relationship with the parliament, which now has two speakers. In order to understand the position of ASWJ, Somalia Report talked to the ASWJ chairman in southern Somalia, Sheikh Mohamed Mohamud Aw-libah who returned to Dolow this week from Galgadud.
You recently headed a delegation of ASWJ which participated in the Garowe summit and had previously led another delegation from ASWJ which took part in the Copenhagen meeting. What can you tell us about the outcome of those meetings?
I would like to inform the Somali people that the two conferences ended successfully because the parties involved agreed on how to bring back peace to Somalia which is the main reason behind our offensive against the militant group al-Shabaab. The meeting in Garowe was also significant, since the Somali people were allowed to handle their own issues without any other external influence. We have talked on serious matters regarding the transition period and decrease in the number of legislators. This discussion was successfully concluded.
What is ASWJ's perception of the poor relations between TFG and the current parliament?
ASWJ, like all Somali people and the international community, is frustrated since these issues have lead to delay government business which we expected the parliament to debate upon. But now the parliament is divided along two lines, one supporting Shariff Hassan and another supporting Madobe Nunow. This is really frustrating because while Shariff Hassan attended the Garowe conference the legislators made an opposing move where they elected another speaker. Clearly the parliament is not unified and you cannot go and endorse anything with either of the speakers since there is a pertinent question of who is legitimate. This has also created lack of trust in the government from the Somali population because when fights concerning Somali legislators is aired on media, it is annoying and disgusting.
Can ASWJ work well with a government so divided?
ASWJ is committed to working with the TFG because we share a common goal and that is to liberate the country of these armed militants that are committing crimes against the people. But we also have to acknowledge that it is difficult to work with a divided government because the legislators keep on threatening that they are going to vote against all the accords including the Kampala and Garowe accords. This is a serious setback since it means that all positive efforts will be rejected, not because they are of no interest to the people but because it was endorsed by someone that a particular group doesn't like.
Can ASWJ resolve conflicts with TFG before the London conference on February 23rd?
That is a very good question, because this discussion has been aired on the media but I would like to assure you ASWJ has no conflict with the TFG. We had a past meeting in Ethiopia a year and a half ago where we agreed on 39 points including a power sharing mechanism. We have agreed that the TFG gives 39 officials to ASWJ including 5 ministers and 9 military officials. TFG has worked hard to deliver on these promises and now we have one minister and six military officials. We are also waiting for the TFG to complete assigning the remaining posts.
What does ASWJ hope for, and expect from, the London conference?
As a sheikh, I cannot foretell the future. We treat this like any other conference held to resolve the problems of Somalia, we have received our invitation and are ready to attend like we did others in the past.
What is your opinion on the ongoing military gains in Gedo and Lower Juba?
I am very happy that the Kenya Defense Forces (KDF), TFG and ASWJ military have made considerable strides and achieved such success in ousting the militants from several places. In Lower Juba our forces are making significant strides and have captured the al-Shabaab bases, killed their foreign militants in large numbers and are now on their way to Kismayo.